Tax Day actions, April 2022
• How to set up a Penny Poll and other action ideas • Chants for tax day •
For workshops and presentations around the country, see the gatherings page.
Read about and participate in "Refuse to Pay for War" Sign-On Statement
"Where Your Income Tax Money Really Goes" — War Resisters League pie chart, https://www.warresisters.org/resources/wrl-pie-chart-flyers-where-your-income-tax-money-really-goes
NWTRCC's Tax Day 2022 Press Release
---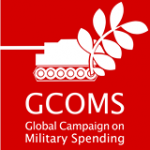 Also, see the Global Days of Action on Military Spending information and events list. NWTRCC supports this worldwide effort. There is also an effort by the War Industry Resisters Network to promote actions around Tax Day this year.
State By State NWTRCC network listings
Arizona
Chandler
April 17, 10a. Tax Day event at Northrop Grumman. Organized by Phoenix Anti-War Coalition – Attendees at the event will be holding signs and tax info flyers.
California
Berkeley
April 14, 6-7:30p. The People's Life Fund will host a redirection ceremony to invest in the community in the Bay Area. A spokesperson from each group receiving the grant will provide a brief intro to their mission and their work. We will end with optional "Choose Your Own" Breakout Groups for anyone who wants to stay for a few extra minutes to chat with other war tax resisters or other grantees. Zoom Meeting link. Meeting ID: 822 9903 4596 Passcode: 268629 For more information see, www.nowartax.org or contact nowartax@riseup.net.
San Diego
April 18, 11a-1p. "Bake Sale for the Air Force." San Diego Federal Building (800 Front Street). Event will include war tax redirection. Sponsored by Southern California War Tax Resisters.
Indiana
South Bend

Monday April 18 4:30-5:30 pm.  Vigil outside Federal Building at Jefferson and Main. Sponsored by Michiana War Tax Refusers. For more information, contact Peter Smith at psmith@saintmarys.edu or (574) 532-3720.
Iowa
Des Moines

Monday April 16, 4pm. "Shut Down DM's Drone Command Center" – Air National Guard Drone Command Center, 3100 McKinley Ave. Des Moines. For more information, contact Frank Cordaro at 515-490-2590 or frank.cordaro@gmail.com.
Maine
Brunswick

Monday April 18; Sponsored by PeaceWorks in conjunction with War Industry Resisters Network. Details being finalized. More information will be listed at peaceworksbrunswickme.org/events.html
Massachusetts
Boston
Tuesday April 19, Noon-1pm. Tax Week Action in conjunction with War Industry Resisters Network.  Place to be determined. Sponsored by Massachusetts Peace Action. For more information, Massachusetts Peace Action at (617)354-2169, info@masspeaceaction.org or www.masspeaceaction.org/events/
Northampton
Saturday April 23, 12:30p. "One Planet. One People. No War!" Organized by Demilitarize Western Mass – We'll meet at weapons contractor L3Harris' building, 50 Prince Street, and march to downtown for a rally. If you prefer not to march, meet us in front of City Hall at 1 pm for the rally and speakers. The event, co-sponsored by Code Pink of Western Mass, will focus on militarism, its impact on the climate and racial justice. Join us for this rally for both Earth Day and a Tax Day action!
New Mexico

Santa Fe
Friday, April 15, 10a-2p (maybe longer). Tabling at La Montañita Co-op (913 West Alameda Street).
New York

Manhattan
Monday, April 18, Noon. Vigil and leafleting at

26 Federal Plaza in front of the Federal Building on Broadway stretching down to the IRS office at 290 Broadway and Duane Street

. The vigil will be followed by a march to the financial district to call out the criminal corporations that profit from war. Sponsored by NYC War Resisters League,

Extinction Rebellion, and others.

For more information: nycWRL@nycwarresisters.org • 718-768-7306 • www.nycwarresisters.org • Facebook Event Page
Oregon
Corvallis

Saturday April 16, Noon.  "Let's Use Our Taxes for a Better World" rally  at Howland Plaza, 1st & Madison; featuring music, speakers, networking, prioritizing, and coalition building. Sponsored by Veterans for Peace & Linus Pauling Chapter -Mid-Valley, Oregon. For more info, contact Court Smith at 541.753.3335 or crtsmth@comcast.net
Eugene

Monday April 18, Noon.  "Let's Use Our Taxes for a Better World" rally  at Howland Plaza, 1st & Madison; featuring music, speakers, networking, prioritizing, and coalition building. Sponsored by Veterans for Peace & L
Portland

Saturday April 15, 7:30-9am. Sign-holding on Portland bridges (Burma Shave Style). Meet at E. Burnside and MLK Jr. Blvd. Sponsored by War Resisters League – Portland. For more information, email: jgrueschow@comcast.net.
Pennsylvania

Lancaster
Monday, April 18, 11a. Penny Polls in City Center Square. Organized by 1040 for Peace – Penny Poll where public can "vote" on how they'd like to have their federal taxes spent.
Philadelphia
Friday, April 15, Noon. "Stations of Justice, Nonviolence, Peace, and the Love of Humanity…" At Lockheed Martin: Mall & Goddard Boulevards, King of Prussia (behind King of Prussia Mall). Sponsored by Brandywine Peace Community. For more info, call 215-843-4827.
Zoom Link
Meeting ID: 852 4513 1803
Passcode: 758202
One tap mobile: +19292056099
Tennessee

Knoxville
Monday, April 18, 11:30a. Tax Day action at Market Square,

asking people how they would like




their tax dollars spent and explain

ing the sad truth about how the

people we have elected to represent

us will actually spend their money. Sponsored by the Oak Ridge Environmental Peace Alliance (https://orepa.org/).
Vermont
Brattleboro
Monday, April 18, 10am-5pm. WTR information table outside the Brattleboro Food Coop, 2 Main Street. Sponsored by Taxes for Peace New England. For more information, contact Daniel Sicken at 802-387-2798 or dhsicken@yahoo.com
Virginia
Harrisonburg

Saturday, April 16, 11:30a. Several people from Community Mennonite Church and Shalom Mennonite Church have organized a War Tax Resistance/redirection vigil at LOVE Park next to the Harrisonburg Farmer's Market. Some people will literally or symbolically be giving their redirected money to representatives from those organizations to whom the redirected money is going. Some will be reading the letters they are writing to the IRS to enclose with their tax returns stating what they are doing and why. Others will be distributing Piechart leaflets showing the percentage of Federal Outlays going to military spending this year – about 48 percent. This vigil will follow the regular 11:00 Saturday "anti-war vigil" that is held there. Anybody is welcome to join us – even if you are not a war tax resister but have concerns about the share of the federal budget going to military spending – and the high opportunity costs incurred.
Wisconsin
Milwaukee

Saturday, April 9, Noon-1pm. Vigil to protest federal tax dollars for war and environmental harm, U.S. Army Reserve, 5130 W. Silver Spring Dr. Sponsored by Milwaukee War Tax Resistance, Casa Maria Catholic Worker, & Peace Action of Wisconsin. For more info, contact Lincoln at Casa Maria at usury_sucks@hotmail.com or (414) 344-5745.
Let us know what you are doing—any time of year—and we'll post your war tax resistance actions and events on our website.