I can't even remember how much time it has taken me to create an online account with the IRS.  Until recently this was not something I ever wanted to do, because they ask for so much information to establish the account. But there are a few reasons I've found it necessary: you can't get anyone at the IRS to answer the phone within a reasonable amount of time; the IRS hasn't dealt with an issue I wrote them about 9 months ago; and, they don't show my 2020 income, which is messing up my Social Security application.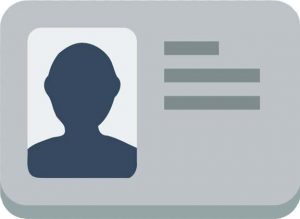 In order to create an IRS account you have to verify your identity with ID.me, an online security platform. I started the whole process maybe 2 or 3 weeks ago. After putting in all the basics – address, phone, email, social security number, etc. – then you have to upload documents like your photo ID or driver's license either from your computer or with a Smartphone photo app they link you to. I'm sure I spent at least an hour doing this the first time, using both methods when one didn't seem to be working. ID.me seems to have pretty high standards for quality of image, and most of the time mine didn't pass quality control.
When I finally had my pictures accepted, the system moved on to checking my credit after seeking my approval. The next message that came back was that they could not complete that step, and I'd have to use the "live video" verification option. Studying a few FAQs led me to the probable cause of this blip. A year or two ago I had frozen my credit account because of some generally reported hacking issue. I didn't bother to go back and release the freeze, but the wait for the live video ID was more than an hour, so I gave up at this point.
Then the email reminders started coming in. "You're almost there. Log in to your ID.me account to finish verifying your identity."
All those emails — and the fact that it's my turn to write a blog — launched me back into the process. I went straight for "live video ID," because I had noticed that earlier in the day the wait is shorter. But…before you see an agent, you once again have to upload more documents, with the same quality perfection that threw me for a loop the last time. Driver's license, social security card (with the time it took to remember where I kept that old thing), and passport, the latter of which did not want to sit flat for its portrait until I finally taped it down. After dozens of photos using both the Smartphone link and my camera-to-computer-to-file upload, taking at least an hour (and almost giving up again) I finally managed acceptable pictures. At this point my wait for the live agent was only 10 minutes!
She asked all the basic address, birth date questions, and then she needed to see all three documents during the call. It took a while to line them up with the camera without reflection or blur so that she could read them clearly. All-in-all, that step was a breeze, but did they really need me to upload everything first?
Finally I was verified as who I say I am and could log right in to my IRS account. There I was greeted with a big bold message across the top: "Your Account is in Jeopardy of Lien or Levy." No surprise since I have 10 years of debt piled up due to my war tax resisting.
Otherwise, is it enlightening? Well, maybe. One document say the IRS received no 1040 from me for Tax Year 2020. Another document shows they received "Payment with return" with the exact amounts I sent for Social Security when I filed my 1040 on time in May 2021 for Tax Year 2020. Funny how they manage to find the money orders…. This will be useful to mail back to them saying "as you see, you had a return from me."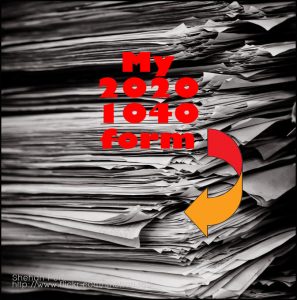 I expect with the backup of paper at the IRS, some of the problems have to do with the fact that I file on paper, and they want to drive us all into the online system. Even though I got over my resistance to creating an online account, I do plan to continue resisting the online filing system (setting up this account took all my bureaucratic energy for the next few years!). And, of course, I plan to continue my economic protest. I still like being a little cog in the machine, even as the machine itself seems to be breaking down.
— Post by Ruth Benn