Tax Day actions, April 2023
• How to set up a Penny Poll and other action ideas • Chants for tax day •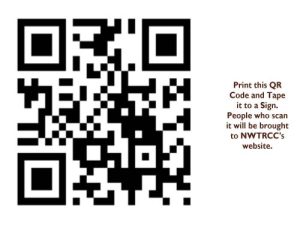 Attach a QR code to to your sign or table that will direct folks to NWTRCC!)
For workshops and presentations around the country, see the gatherings page.
"Where Your Income Tax Money Really Goes" — War Resisters League pie chart, https://www.warresisters.org/resources/wrl-pie-chart-flyers-where-your-income-tax-money-really-goes
NWTRCC's Tax Day 2023 Press Release
---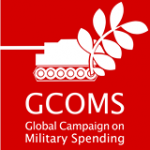 Also, see the Global Days of Action on Military Spending information and events list. NWTRCC supports this worldwide effort. There is also an effort by the War Industry Resisters Network to promote actions around Tax Day this year.
State By State NWTRCC network listings
Arizona
Phoenix
Tucson
Tuesday April 18, 7:00-8:00a. Peace vigil at Raytheon Missile Systems at corners of Nogales Highway and Hermans Road. Vigil and parking is on the NORTH side of the Hermans Road entrance to the plant (3rd traffic light south of Valencia on Nogales Highway, the extension of South 6th Avenue). Park on the gravel off northbound Nogales Highway, between railroad tracks and highway, (closer to the highway than the railroad tracks) north of Hermans Road. Organized by the Nuclear Resister – Signs provided or bring your own. Tax dollars for health care and education, not missiles! In April, 2020 the Pentagon named Raytheon Missiles and Defense in Tucson as the sole-source contractor for a multi-billion dollar program to develop and produce the Long-Range Stand-Off (LRSO) missile, an all-new nuclear-armed cruise missile to be launched from the wings of warplanes. Production of this missile violates the United Nations Treaty on the Prohibition of Nuclear Weapons, which entered into force in January 2021. Among many such documented examples, part numbers on shrapnel recovered at the scene confirm that a laser guided "smart" bomb made at Tucson's Raytheon plant killed 23 people attending a wedding in northern Yemen in April 2018. The majority of casualties were women and children.
https://www.salon.com/2018/06/27/raytheons-profits-boom-alongside-civilian-deaths-in-yemen_partner/Raytheon Missiles and Defense is the most profitable division of the corporate war profiteer Raytheon Technologies. With its headquarters and largest factory in Tucson, Raytheon Missiles and Defense employs more than 13,000 of our Southern Arizona friends and neighbors.
California
Chico
Tuesday April 18, 11a-3p. Leafleting WRL pie charts outside the downtown post office (141 West Fifth Street). For more info, email chris4pax@gmail.com.
San Francisco
Tuesday April 18, 5p. "No Tax Dollars for Ethnic Cleansing of Palestinians." At Israeli Consulate,

456 Montgomery St

. Sponsored by Palestine Action Network and many others. For more info: NO TAX DOLLARS FOR ETHNIC CLEANSING! | Facebook
Indiana
South Bend

Monday April 17 4:30-5:30 pm.  Vigil outside Federal Building at Jefferson and Main. Sponsored by Michiana War Tax Refusers. For more information, contact Peter Smith at psmith@saintmarys.edu or (574) 532-3720.
Iowa
Cedar Falls
Sunday April 16, 11am. War tax resistance lit table and Penny Poll at the Cedar Valley Unitarian Universalist during their 11am fellowship. (The church is located at

3912 Cedar Heights Drive.)
Maine
Topsham
Saturday April 15, 1:30p. Protest against US-UK-NATO War Policy. Meet at the intersection of Hwy 196 & Hwy 201 — for GPS use Lee Toyota) just near Hwy 295. People will stand on all four corners holding signs/banners at the very busy intersection. This event is organized by War Industry Resisters Network. For more info, call 717-271-8180.
Massachusetts
Greenfield
Saturday April 15, 11a-Noon. Tax Day protest dedicated to the theme of the militarized, immoral discretionary federal budget. The event will feature a sound system, musicians, banners and signs, as well as handouts on the federal budget and JFK's peace speech plus a tent for speakers and musicians. It is sponsored by Traprock Center and cosponsored by MAPA. For more information, https://masspeaceaction.org/event/tax-day-greenfield
Northampton
Thursday April 6, 10a. Tabling at Unitarian Society (220 Main St., Northampton, MA 01060). Rain date is April 7th at Noon. Sponsored by Taxes for Peace New England.
Missouri
St. Louis
Saturday April 15, 10-12p. Leafleting at Tower Grove Farmers Market. Meet at the Turkish Pavilion 2824 Tower Grove Ave.  For more information contact Chrissy Kirchhoefer: chrissykone@gmail.com or 314-660-2300.
Tuesday April 18, 11-1p. Vigil and leafleting outside Post Office. Meet at Ritz Park 3147 South Grand Blvd. For more information contact Chrissy Kirchhoefer: chrissykone@gmail.com or 314-660-2300.
New Mexico

Albuquerque
Wednesday, April 12, 9a-4p (rain or shine). Tabling outside the University of Mexico Student Union.
New York

Manhattan
Tuesday, April 18, Noon. Vigil and leafleting at

26 Federal Plaza in front of the Federal Building on Broadway stretching down to the IRS office at 290 Broadway and Duane Street

. The vigil will be followed by a march to the financial district to call out the criminal corporations that profit from war. Sponsored by NYC War Resisters League,

Extinction Rebellion, and others.

For more information: nycWRL@nycwarresisters.org • 718-768-7306 • www.nycwarresisters.org • Facebook Event Page
Oregon
Eugene

Tuesday April 18, Noon. "Let's Use Our Taxes for a Better World" rally  at Howland Plaza, 1st & Madison; featuring leafleting, banners, and a penny poll. For Earth Day, Saturday April 22, we will join local environmental groups at the Federal building for a rally, march/parade, a marching band, and more. Banners at both events will say "No War," "Diplomats not Bombs in Ukraine," "The US Pentagon is the biggest Polluter in the World," and a huge bar graph showing how much money goes to the Pentagon versus life affirming programs. Sponsored by Planet vs Pentagon. For more information, Planet Vs. Pentagon | Facebook.
Portland

Saturday April 15, 7:30-9am. Sign-holding on Portland bridges (Burma Shave Style). Meet at E. Burnside and MLK Jr. Blvd. Sponsored by War Resisters League – Portland. For more information, email: jgrueschow@comcast.net.
Pennsylvania

Lancaster
 Saturday , April 15, 11a-1p. Penny Polls in City Center Square. Organized by 1040 for Peace – Penny Poll where public can "vote" on how they'd like to have their federal taxes spent.
Philadelphia
Friday, April 7, Noon. "Stations of Justice, Nonviolence, Peace, and the Love of Humanity." At Lockheed Martin: Mall & Goddard Boulevards, King of Prussia (behind King of Prussia Mall). Sponsored by Brandywine Peace Community. For more info, call 215-843-4827.
Vermont
Brattleboro
Tuesday, April 18, 10am-5pm. WTR information table outside the Brattleboro Food Coop, 2 Main Street. Sponsored by Taxes for Peace New England. For more information, contact Daniel Sicken at 802-387-2798 or dhsicken@yahoo.com.
Virginia
Harrisonburg

Saturday, April 15, Noon. Shenandoah Valley Taxes for Peace has organized a War Tax Resistance/Redirection vigil at LOVE Park next to the Harrisonburg Farmer's Market (228 S Liberty St.). The group will publicly re-direct resisted war taxes to peace and justice organizations. Anybody is welcome to join us – even if you are not a war tax resister but have concerns about the share of the federal budget going to military spending. For more information, contact Tim Godshall, 540-908-8194, timgodshall@gmail.com.
Washington
Port Orchard

Saturday, April 22, 10a-2pm. Protest at Manchester Fuel Depot, largest Department of Defense fuel depot on the West Coast. Activists will meet at Manchester State Park (7767 E. Hilldale, Port Orchard) at Picnic Table No. 3 and walk to Manchester fuel depot. Sponsored by Activists with Ground Zero Center for Nonviolent Action, 350 West Sound Climate Action, and Earth Care Not Warfare. For more information, contact

Mack Johnson 360-649-1712 or

Michael Siptroth  360-275-8441.
Wisconsin
Milwaukee

Saturday, April 15, Noon-1pm. Bake Sale for Military Victims and protest against federal tax dollars for war, U.S. Army Reserve, 5130 W. Silver Spring Dr. Sponsored by Milwaukee War Tax Resistance, Casa Maria Catholic Worker, & Peace Action of Wisconsin. For more info, contact Lincoln at Casa Maria at usury_sucks@hotmail.com or (414) 344-5745.
Let us know what you are doing—any time of year—and we'll post your war tax resistance actions and events on our website.