The trickle of the federal government's response to the COVID-19 crisis reveals the perverse influence of the military industrial complex. As humanity faces a global pandemic of unprecedented threat, the .01% of wealth holders struggle to maintain the status quo that will reveal itself to be unsustainable. As the bleak situation unfolds, it may become apparent that when humanity emerges on the other side- we must become the change that we have collectively dreamed of.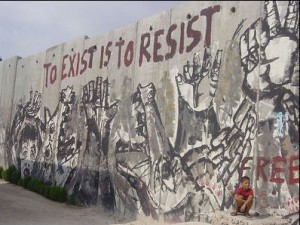 The current administration is a symptom of a society out of balance. Trump has only exacerbated and laid bare an upside down philosophy that has defunded, dismantled or benignly neglected our environment and basic human needs.  We are at a pivotal moment in our planetary history and many are seeing the scope and impact of the failures of our systems and priorities for the first time. 
Last year on Tax Day, I was surprised by the response by the majority of people when I attempted to give them the War Resisters League Pie Chart of federal income spending. Most everyone in a midwest manner said "I'm good."  That is not the case a year later. The federal budget serves as a mirror for what our society values as brokered by those in positions of power, it cuts through rhetoric and reveals just what this administration values.
In early February, the Trump administration released their  proposed $4.8 Trillion budget for fiscal year 2021. The New York Times revealed that some of the biggest shifts were a $2 Trillion cut in what are considered "safety net" programs—for food housing and health care with work requirements for these basic necessities as well as higher proportions of one's income going towards loan repayment and housing assistance. Foreign Aid, public broadcasting, and environmental programs also saw large cuts. 
The EPA would face a 26% decrease in funding with 50 programs proposed to be eliminated. Nowhere in the document is there mention of climate change which is connected to the current pandemic and future health needs. The president's budget included a 9% decrease in funding to the Center for Disease Control and Prevention but raised funding for infectious disease. Numerous changes would be made in Medicare with $1 Trillion in cuts for health care for the poor and disabled.  
The FY 2021 budget furthers cuts the food program SNAP and adds work requirements for those in need of food and requires implementation of a "Harvest box" program that would impose more strict restrictions of what food recipients could have access to with the government deciding one of the most basic of human needs. Those who need housing assistance would be required to pay a higher percentage of their income from 30% to 35%. A White House official said that "the changes were necessary given that too many Americans remain on public assistance." Meanwhile Boeing and other war profiteers were seeking $60 Billion in bailouts—almost 10 times the total budget for the EPA.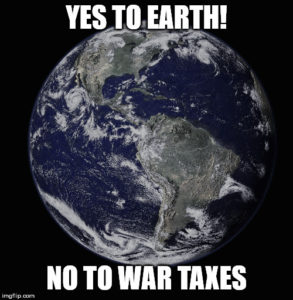 Student loan initiatives would be cut as well as loan forgiveness for teachers, government workers and  public servants—some of whom are those workers providing basic infrastructure in our society. Their loans would be consolidated and would require 12.5% of their income opposed to the current 10%. Community Block grants which allows resources to be invested in local communities would be shifted to national security.  
The budget also seeks $182 Million for 750 border agents and $544 Million for ICE agents.  Trump requested $2 Billion for a wall on the US Southern border opposed to the $5 Billion request in FY 2020 that led to a 5 week government shutdown.  Trump was able to manipulate the Overseas Contingency operations spending intended for US wars in foreign countries and bypass Congressional approval. It seems telling that there has been a shift from money allocated for overseas wars is shifting towards "protecting" the US from the impact of war with increased refugees from environmental impacts that are exacerbated by the US military that is the largest polluter.
We are recognizing that the systems put in place do not protect us equally. One of the most significant shifts in the FY 2021 Budget was the proposal to move the Secret Service from Homeland Security to the Treasury Department.  The main glitch is that it would require revealing how much US taxpayers pay to protect the president via disclosures of the budget for the secret service monies for the president. This is the same man who has refused for over 4 years to reveal his taxes to the US public.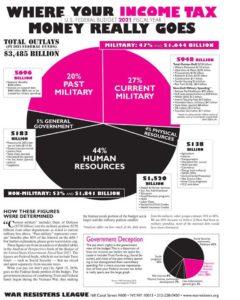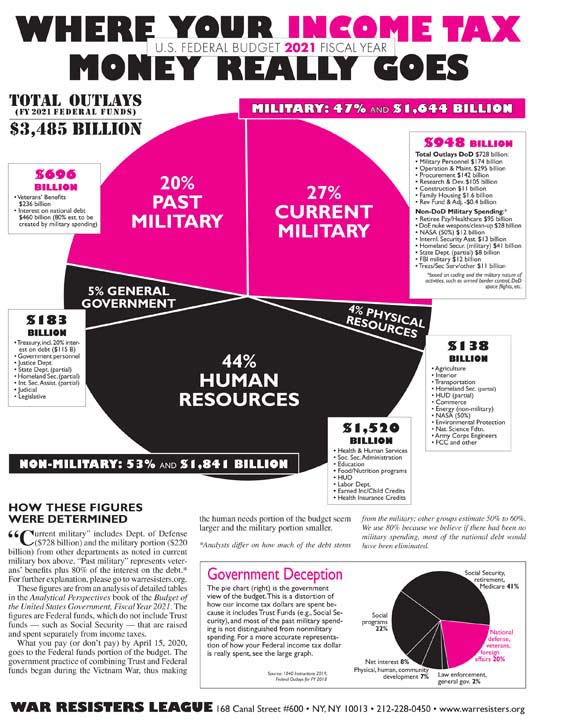 I keep coming back to an article in Common Dreams during the intensification of the war with Iraq and the newly created war in  Afghanistan. Vision 2020 proposed by the US military laid out how the US would see impacts from climate change, increased war refugees, attempting to secure finite resources and most importantly
establishing a new arm of the military—the Space Force to ensure "Full Spectrum Dominance."
It is the time for us to claim our own Vision 2020. There has been no time like the present to have a spaciousness claim of our vision.  Many will begin to recognize that the systems are broken and it will be incumbent upon those who have seen the failures of the system to show others alternatives.  As WTRs, many of us have figured out how to live simply, redirecting our time and resources to essential life giving programs in our communities. These are trying times but we still have reason for hope.
Post by Chrissy Kirchhoefer