National Gatherings
Regional and Local Events
International Conferences
National Gatherings and Coordinating Committee Meetings

NWTRCC sponsors two gatherings each year, usually over the first full weekends in November and May. Each national gathering includes a business meeting along with how-to workshops and strategy discussions and is open to everyone with an interest in war tax resistance. The location shifts regionally in the U.S. depending on invitations from local host groups.
Please join us for:
"Individual Resistance and Collective Power
in an Era of Endless War"
Friday, November 4 – Sunday, November 6, 2016
at the Sustainable Living Center of North Florida
a project of the Florida Coalition for Peace and Justice
Hampton, Florida, near Gainesville
Gatherings begin with dinner on Friday and end after lunch on Sunday. A schedule will be posted in the early fall.  We'll do our best to help with travel pools, travel arrangements, and pick-ups at airports, train and bus stations. The Gainesville airport (GNV) is closest to the Sustainable Living Center. Flights to Jacksonville are cheaper. Amtrak stops in Jacksonville. Greyhound stops in Gainesville. Please let us know your flight or train times before booking so that we can consolidate pick ups as much as possible.
Housing: On site camping is allowed, and there is indoor floor space for sleeping. We'll also do our best to arrange some home stays for people who need beds. (If you can offer a bed in your home, please contact NWTRCC at 800-269-7464).
Please contact NWTRCC with any questions, but check out the website of the Sustainable Living Center for information about their gardens, pecan grove, trails through wetlands and woodlands, and Eco Homes.
To register online use this registration form or download the PDF flyer and mail in the form.
---
Most Recent Gathering • May 13-15, 2016
Divest from the Pentagon, Invest in People!
Lansdowne Friends Meeting and Lansdowne Friends School in Lansdowne, Pennsylvania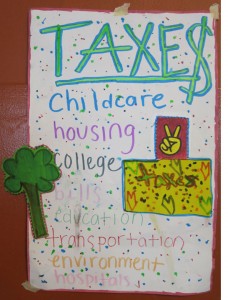 THANKS to the Lansdowne Friends Meeting and Lansdowne Friends School in Lansdowne, Pennsylvania, for hosting our recent war tax resistance gathering.

And to Cheri Honkala and Galen Tyler of the Poor People's Economic Human Rights Campaign for the reality tour of the Kensington neighborhood of Philadelphia on Saturday afternoon. Being there reminded us once again why we say "Invest in People"!
**********************
Previous Gatherings
Divest from Weapons and Warmaking
Hosted by Las Vegas Catholic Worker • Las Vegas, Nevada • November 6-8, 2015
Read about the weekend on our blog.
Video of Jennifer Carr's talk on "Complicity and Collection – Religious Freedom and Tax"
---
Regional and Local Events
You will find war tax resisters and maybe our literature table at these events, or email if you want to help carry a banner or table or participate with other resisters.
Campaign Nonviolence (CNV) Action Week • National • September 18-25, 2016. See the full list of actions, and organize an action in your community! Here are what some NWTRCC Affiliate groups are doing – please join them!

Milwaukee, Wisc: Vigil to Close Marquette University ROTC. Sponsored by Milwaukee War Tax Resistance & Casa Maria Catholic Worker. Thurs. Sept. 22, 11:30 am to 12:30pm, Location: 16th Street & Wisconsin Avenue. Call 414-342-0158 for more information.
Tucson, Ariz: Raytheon Missile Systems peace vigil, Tuesday, Sept. 20, 7:00 – 8:00 a.m. Join the Raytheon Peacemakers as we demonstrate against war and those who profit from it. At Raytheon Missile Systems, Hermans Road entrance to the plant (3rd traffic light south of Valencia on Nogales Highway, the extension of South 6th Avenue). Email Nuclear Resister for m0re information.

Muslim Voices in an Election Year: Compassionate Listening • St. Francis Day Celebration • Saturday, October 1, Agape Community, Ware, Massachusetts
2016 Maine Peace Walk: Stop the War$ on Mother Earth
Oct. 11-26, 2016 •  From Penobscot Nation on Indian Island (Oct. 11 – orientation, supper and opening program) to York Beach to Kittery Naval shipyard. For more information, contact Bruce Gagnon, (207) 443-9502, globalnet@mindspring.com.
Shut Down School of the Americas (SOA-WHINSEC) • Oct. 7-10, 2016
International Convergence  at the very militarized US-Mexican Border at Nogalas, Arizona and Nogalas, Mexico
New England Gathering of War Tax Resisters and Supporters, Agape Community, Ware, Massachusetts, and some events in Amherst • October 14-16, 2016. Click here for the Brochure and Registration Form. Dialog Among Resistance Movements with Mandy Carter, Saturday, Oct. 15, Amherst. Flyer for Saturday only.
---
International Conferences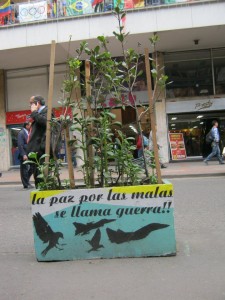 World Congress on Military and Social Spending in Berlin, Germany • September 30 – Oktober 3 •  http://demilitarize.org/congress-2016
NWTRCC expects to send a representative. If you are intereseted, please email the NWTRCC office.
*********
The first International Conference on War Tax Resistance and Peace Tax Campaigns was held in Tübingen, Germany, in 1986. Conferences are held every-other-year, most often in Europe with a few exceptions: India in 1998; U.S. in 2000; and Colombia in 2013. While the conferences are organized by the local groups, Conscience and Peace Tax International (CPTI) was founded at the conference in Hondarribia, Spain, in 1994, to connect the groups working on legislative campaigns and to track legal issues internationally. The CPTI website includes reports from meetings, links to groups, court documents, and more.
The conferences offer a time to exchange information and experience gained by individuals and groups during their local campaigns; learn about legal issues in individual countries; increase the effectiveness by which our groups offer peace tax legislation and/or war tax resistance as a means for civilians to object against war and war preparation; and investigate the need for an international platform for the national groups to make our efforts more visible on an international level.
After the 2013 conference, CPTI moved from Belgium to England. Re-organizaiton within the international network has taken some time, and there is hope that the next conference will be held in 2016.
NWTRCC has sent a representative to each meeting, and reports appear in our newsletter, More Than A Paycheck.