Regional and Local Events — Workshops, meetings, conferences
National Gatherings 
International Conferences
Regional and Local Events • War Tax Resistance Workshops and More
Watch this space for workshops and events in your area, or if you are planning a workshop or action in your area email the information, and we'll list it here.
If you would like to schedule a workshop or presentation for a group, please use the linked form.
Webinars — We Won't Pay: War Tax Resistance and the Trump Agenda, Free Webinars: War Tax Resistance 101, March 4 (2 pm); Redirecting Tax Dollars, February 25 (2 pm) –  Click here for the flyer with all sessions, or read the blog about the webinars. RSVP required – Register here. All times are Eastern; adjust for your locality. Facebook Event page. Watch online: War Tax Resistance 101, Feb. 18 session
NYC — Introduction to War Tax Resistance, Saturday, February 25, 2017, 2 pm, Judson Memorial Church, 239 Thompson St. (1/2 block below Wash. Sq. Pk.), Manhattan. Covering the how tos of tax resistance and redirection, and open to all who want to protest war, violence, and the Trump agenda with their money. sponsored by NYC war tax resisters and NYC War Resisters League. Info: nycwrl@att.net or 718-768-3420. Facebook Event page
Philadelphia — Introduction to War Tax Resistance, Monday, February 27, 6:30 pm. Please RSVP in advance and for location details.
Seattle — Refusing to Pay for the Border Wall, the War on Immigrants, and All Wars: Refusing to Pay for the Border Wall, the War on Immigrants, and All Wars: A Workshop on Collective Redirection and Tax Resistance, Tuesday, February 28, 6:30-8:30, Please bring a potluck item to share! Pipsqueak Art Gallery, 173 16th Ave (at the corner of 16th & Spruce). Accessibility: The space is wheelchair accessible, but unfortunately the bathroom is not. This is not a fragrance-free space, but please avoid wearing fragrances for the comfort of folks with chemical sensitivities. RSVPs requested on Facebook or to Seattle War Tax Resistance. Let us know any additional accessibility needs.  Program by Seattle War Tax Resistance, inspired by the work of the National War Tax Resistance Coordinating Committee. Join local war tax resisters to discuss a Tax Day revolt against the Trump agenda and any president's militarist, anti-immigrant agenda. We'll explore reasons and ways to refuse to pay income taxes (of which 44% go to military purposes, including border militarization), and cover risks and consequences of resistance. We won't just refuse to pay—we will collectively redirect our refused taxes to local groups led by people of color who are working to end militarism, imperialism, and oppression of immigrants, refugees, and border communities.
Bay Area, California — Join local war tax resisters to find our more about how to resist and redirecting taxes as a way to withdraw support from the many forms of violence and war being waged at home and abroad by the current regime. We will watch and discuss the War Tax Resistance 101 webinar, Saturday, March 4, 10:30 am – 1 pm, 2220 Sacramento St, Berkeley, CA, near No. Berkeley BART. Potluck – please bring some food to share. 10:30am —Introductions & Local Orientation, 11am-12—War Tax Resistance 101 Webinar, 12-1 pm—Potluck, Q & A and Discussion. See more details on the Facebook event page, or contact Northern California War Tax Resistance/People's Life Fund, 510-842-6124.
Augusta, Maine — ​Keep on Walking Forward: Movement and Music for War Tax Resistance, Wednesday, March 15 (snow date 3/22/17), Holocaust Museum, UMaine campus, 7 pm Sharing Circle, 8 pm Concert by Ruth Hill and Katherine Rhoda. Come together to share stories, learn about war tax resistance and show solidarity through music. Admission: donation suggested. Please bring baked goods and drinks to share. Call 558-5758 to indicate what you will bring. People will be arriving from all points in Maine, so if you need a ride or a place to stay, please call 558-5758.
West Newton, Massachusetts — War Tax Resistance and Thoreau's Theory and Practice of Civil Disobedience, Sunday, March 19, 2-4:00 pm, The First Unitarian Society, 1326 Washington Street. A presentation by Larry Rosenwald, Wellesley College professor and longtime war tax resister, will be followed by Q&A. Open to the public. For more information contact Regina Eliot-Ramsey.
National Gatherings and Coordinating Committee Meetings

NWTRCC sponsors two gatherings each year, usually over the first full weekends in November and May. Each national gathering includes a business meeting along with how-to workshops and strategy discussions and is open to everyone with an interest in war tax resistance. The location shifts regionally in the U.S. depending on invitations from local host groups.
Next gathering: St. Louis, Missouri, May 5-7, 2017.
Watch this page for details after the new year.
Most Recent Gathering: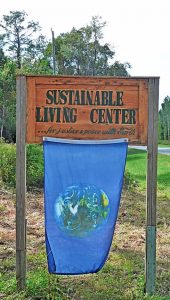 "Individual Resistance and Collective Power in an Era of Endless War"
November 4 – 6, 2016 • Sustainable Living Center of North Florida, Hampton, Florida
About 20 NWTRCC network members came together at the Sustainable Living Center (SLC) in North Florida to take stock of where war tax resisters are at, get to know our new field organizer Sam Koplinka-Loehr, learn about the militarization of the southern US, and enjoy some community time around a bonfire. We were joined during different sessions by Florida friends, most of whom were involved with the Florida Coalition for Peace and Justice.
Blog report      Photos          Notes from sessions       Business meeting minutes
Previous Gatherings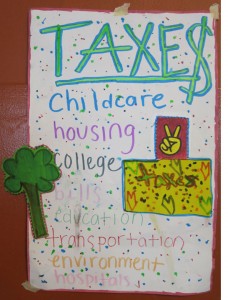 "Divest from the Pentagon, Invest in People!"
Lansdowne Friends Meeting and Lansdowne Friends School in Lansdowne, Pennsylvania, May 13-15, 2016. Photos.  Report.  Notes from sessions.
"Divest from Weapons and Warmaking"
Hosted by Las Vegas Catholic Worker • Las Vegas, Nevada • Nov. 6-8, 2015. Report.
Video of Jennifer Carr's talk on "Complicity and Collection – Religious Freedom and Tax"
International Conferences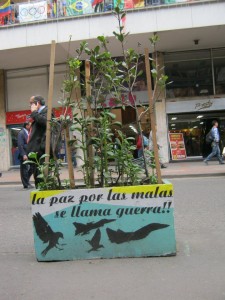 World Congress on Military and Social Spending in Berlin, Germany September 30 – Oktober 3, 2016 • Sponsored by the International Peace Bureau

NWTRCC's representative Cathy Deppe participated in the conference and public demonstrations, tabled for NWTRCC, and joined members of Conscience and Peace Tax International for a workshop about military spending and peace tax campaigns.  served as  to the congress. Read her report.
*********
The first International Conference on War Tax Resistance and Peace Tax Campaigns was held in Tübingen, Germany, in 1986. Conferences are held every-other-year, most often in Europe with a few exceptions: India in 1998; U.S. in 2000; and Colombia in 2013. While the conferences are organized by the local groups, Conscience and Peace Tax International (CPTI) was founded at the conference in Hondarribia, Spain, in 1994, to connect the groups working on legislative campaigns and to track legal issues internationally. The CPTI website includes reports from meetings, links to groups, court documents, and more.
The conferences offer a time to exchange information and experience gained by individuals and groups during their local campaigns; learn about legal issues in individual countries; increase the effectiveness by which our groups offer peace tax legislation and/or war tax resistance as a means for civilians to object against war and war preparation; and investigate the need for an international platform for the national groups to make our efforts more visible on an international level.
After the 2013 conference, CPTI moved from Belgium to England. Re-organizaiton within the international network has taken some time, and there is hope that the next conference will be held in 2016.
NWTRCC has sent a representative to each meeting, and reports appear in our newsletter, More Than A Paycheck.