When we hosted our youth focus groups in 2019 and 2020, it became obvious that the more young activists learned about war tax resistance, the more positive they viewed it as a viable tactic. One question that came out of those sessions was how to initially communicate war tax resistance information with young activists? Already having a personal connection through some other form of activism seems to be the most fruitful.
Another factor that often dissuades young (and not-so-young) activists from practicing war tax resistance is the complexity of the tax code. How someone practices war tax resistance depends on their values, risk tolerance, and their individual situation. There is not a cookie-cutter method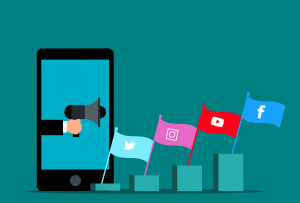 With these factors in mind, the NWTRCC Outreach Committee has organized a "Refuse to Pay for War" online sign-on campaign.
Here is the statement that we are asking folks to sign:
We are divesting from the taxes that fund war and investing in people, planet, and justice. The United States' endless war on terror is continuing with drone warfare in Afghanistan and from over 800 overseas military bases outside the United States.  In addition, the recently signed National Defense Authorization Act approved $25 billion more in funding for fiscal year 2022 than the Pentagon requested. We are not waiting for government approval of our actions. We are divesting from war by refusing some or all of our federal tax dollars that fund it, or by living below the taxable income level. We invite you to join us in this public campaign of civil disobedience to war and war funding.
We would invite everyone in our network to sign the statement and include an organizational affiliation if they have one. In signing the statement, NWTRCC can verify that we have up-to-date contact info for the people we already know. By providing an organizational affiliation, prospective signers will see the broad variety of groups that war tax resisters are involved with.
We would also ask that you share the web link (www.nwtrcc.org/sign-on-statement) to the sign-on page with friends, other activists, and with other groups with which you are involved. Below the statement are links to several resources aimed at folks considering war tax resistance. These include How to Resist, Consequences of Resistance, Resisting a Small or Symbolic Amount, Climate Emergency & War Tax Resistance, Student Financial Aid & War Tax Resistance, and a List of Current Signers.
The "Resisting a Small or Symbolic Amount" resource was created specifically for this campaign. Previously, many people tested the waters of war tax resistance by first practicing phone tax resistance. Since phone tax resistance is no longer an option for most people, we wanted to provide another option for people who would like to try war tax resistance with less risk.
— Post by Lincoln Rice