Last weekend, the National War Tax Resistance Coordinating Committee met in St. Louis, Missouri. It was a great time! First of all: so many thanks to our host, Chrissy Kirchhoeffer with the Dick Gregory Catholic Worker (pictured below next to David from WeCopwatch), who did the bulk of the organizing for our conference in St. Louis herself, and did an amazing job arranging the housing, food, local connections, and meeting space! Thanks to Veterans for Peace and WILPF – St. Louis for event support and sponsorship.
We were lucky to partner with Veterans for Peace to get war tax resister and VFP board member Matthew Hoh out to St. Louis to meet with us. Since Matt first announced his war tax resistance a couple of years ago, our network has been eager to get to know him better. He gave a great talk about his journey through the military and the State Department to war tax resistance, which you can watch here. We were also pleased to get to know several other Veterans for Peace members in the area, including VFP National Executive Director Michael McPhearson!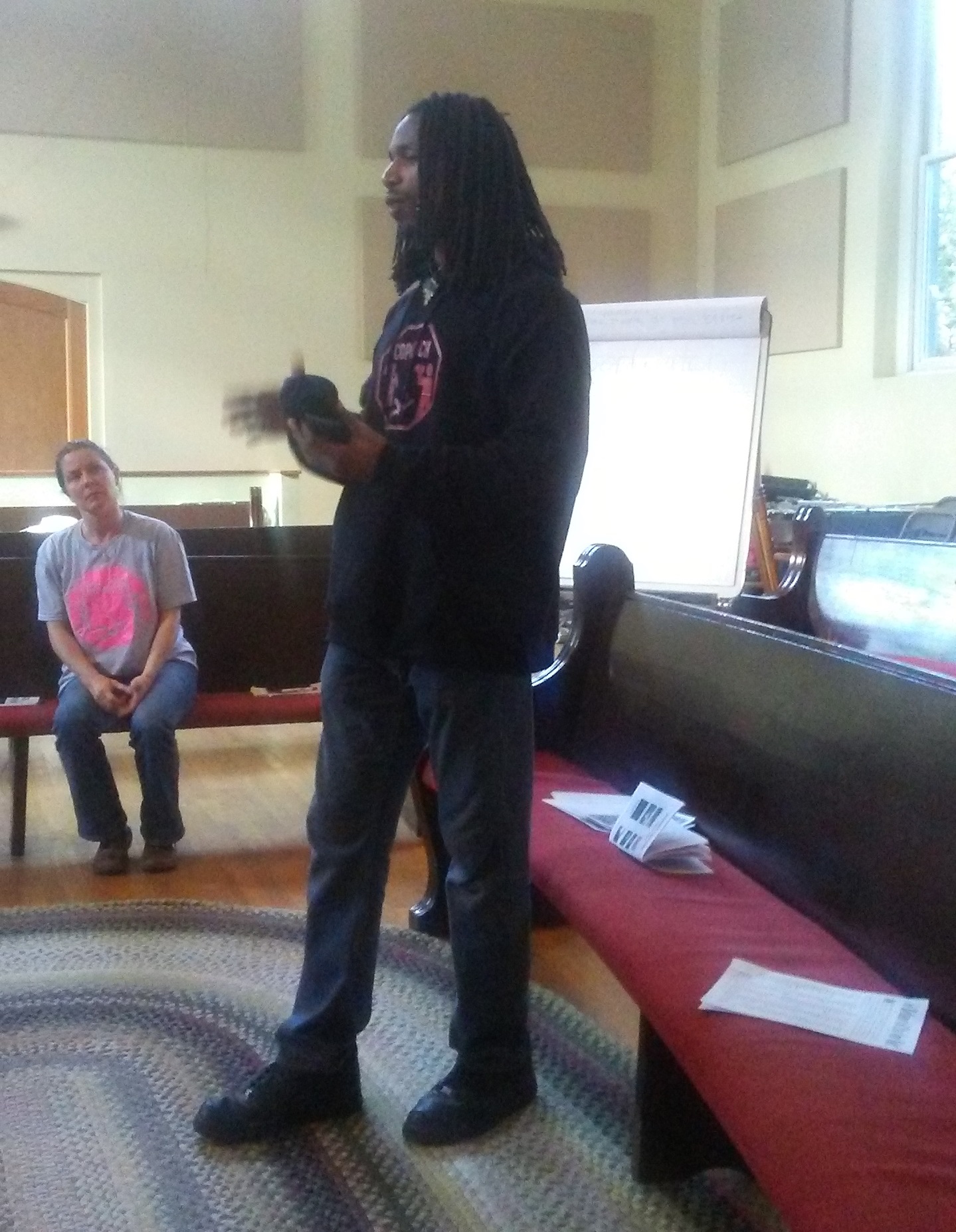 On Saturday, we did our usual discussion of Tax Day activities, war tax resistance 101 and 201 workshops, and brainstorming strategy for the future. We also got a workshop from David at WeCopwatch. WeCopwatch observes the police in their neighborhoods and at protests, with the aim of documenting misconduct and deescalating situations through their nonviolent presence. The group started their work after the Ferguson uprising in 2014 and has trained copwatch groups around the country. They also went to Standing Rock to provide police observation support (and our friend Chrissy went with them!).
On Saturday evening we held a brief war tax redirection ceremony. The Conscience and Military Tax Campaign (CMTC) escrow account grants out the interest from deposited war taxes and other money invested in community development banks and microloans. CMTC presented four grants of $1,000 to WeCopwatch, Veterans for Peace Chapter 91, Oxfam America (in honor of the late St. Louis organizer and Nazi Germany refugee Hedy Epstein), and Quaker community work in Ramallah, Palestine. In addition, our field organizer Sam reported that $20,000 was given away by different groups around the country through the collective redirection campaign. I really appreciated the honoring of these redirection efforts at this gathering – often, redirections take place away from our conferences.
And on Sunday, we did our regular NWTRCC organizational business meeting in the morning, and an informal war tax resistance counselor discussion in the afternoon. Thanks to Robert Randall for putting us on the spot to do war tax resistance counseling role plays! Through those role plays we were able to highlight some issues around war tax resistance counseling. These issues include being clear about the potential risks of W-4 resistance, being nondirective (not telling people how they should resist, but telling people the options available), and finding ways to focus on issues most important to a prospective resister and not overwhelm them with information.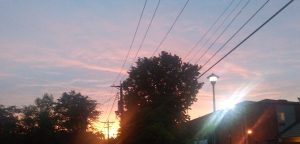 We also had incredible weather (in the 70s each day) and great food. As I think back on this meeting, I'm most grateful for all the terrific personal connections I made: teaching War Tax Resistance 101; meeting and hearing from Matt, Michael, Stanley, Tom, and other veterans; discussing the possibilities for Tax Day 2018; doing those role-plays; and bringing more connections between racial, economic, social, and environmental justice into our discussions. I feel the future of resistance is strong right now. I hope you'll join NWTRCC every step of the way to increase and publicize war tax resistance.
Stay tuned to our newsletter and blog for more reportbacks from the weekend. If you were able to attend, share your thoughts in the comments!