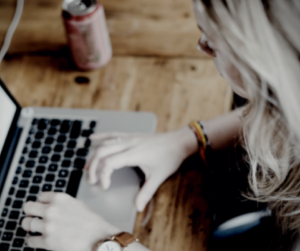 In my 8 years with the war tax resistance community, I've heard a lot about the value of using our real names and sharing our stories in public. Lately, as I've pondered the barriers to resistance, I've concluded that the ideal of going public needs re-examination.
(Please note: I originally drafted this essay prior to the launching of a few different public pledge efforts. This post isn't a direct response to any of them. This writing is also informed by recent discussions about privilege and resistance.)
A public resister can inspire others, spread information, publicly redistribute their taxes, and build networks of resistance. Should they end up in a collection situation or tax court case, they can gain support from broader communities.
But a public resister can also face challenges, and I would argue these challenges have increased significantly since the popularization of the internet.
Now, every mention of a war tax resister's name online is searchable. An employer or landlord only has to search the internet to find evidence of their resistance. This can present great risks to someone's housing or livelihood. Folks living in supportive communities, with at least some access to wealth, are going to have an easier time getting through this type of risk. Such people may be more likely to resist publicly anyway, perpetuating this ideal.
In addition, people of color and people who are already targeted by law enforcement for their political organizing may not wish to go public, to avoid attracting attention from police or the IRS.
I know that many long-time resisters have already faced these types of consequences for their public resistance. Still, before the internet, it was more difficult to find out much information about another person, absent paying for background checks, and/or accessing newspaper archives or other public records.
Many are simply not willing to have their names plastered over the internet as war tax resisters. Their resistance and redirection is nonetheless valuable. For example, NWTRCC includes many important stories from anonymous resisters in our Practical War Tax Resistance pamphlets.
War tax resisters, as well as peace activists generally, have often lauded open, public civil disobedience. There are important strategic reasons for being visible. There are also important strategic reasons for using pseudonyms or first names, and doing one's resistance and redirection in a way that isn't visible to the whole world.
Post by Erica