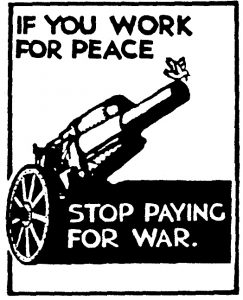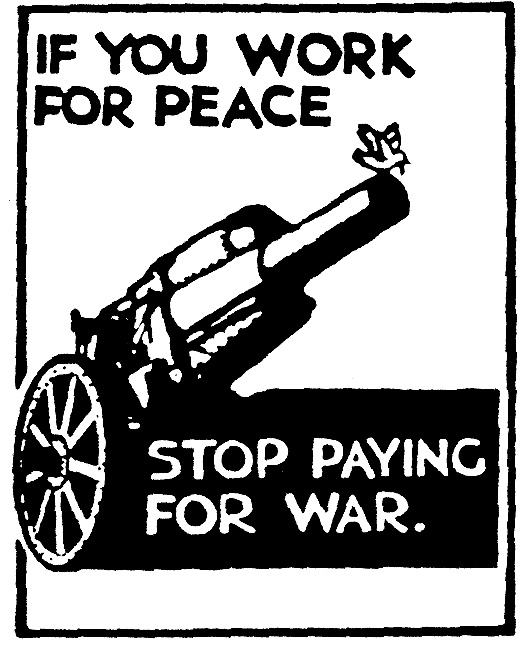 Divest from War! Invest in Justice!
War Tax Resistance Gathering and Coordinating Committee Meeting
, Online Gathering
(Because of COVID-19, this event will not be held in Chicago, but will be a shortened online conference.)
Join us the first weekend in May for a mini-conference on Saturday (and our business meeting on Sunday). The primary focus of the weekend will be on collaboration between war tax resisters and other justice movements. Check Program Schedule below for more details.
In order to participate in the event, you will need a computer with a camera. You could also use a smartphone, but a computer is preferable. You need to register before the event in order to be sent connection info for the conference. (Please register before April 25, 2020.)
You are welcome to attend one session, all or parts of the weekend.
Contacts for the Gathering: Lincoln Rice 262-399-8217
Costs: There is no registration fee for the conference. (When we do have a registration fee for conferences, it is to cover the cost of housing & meals.) But you can always feel free to make a donation to NWTRCC.
or make a check donation payable to NWTRCC and send to: NWTRCC, PO Box 5616, Milwaukee, WI 53205.