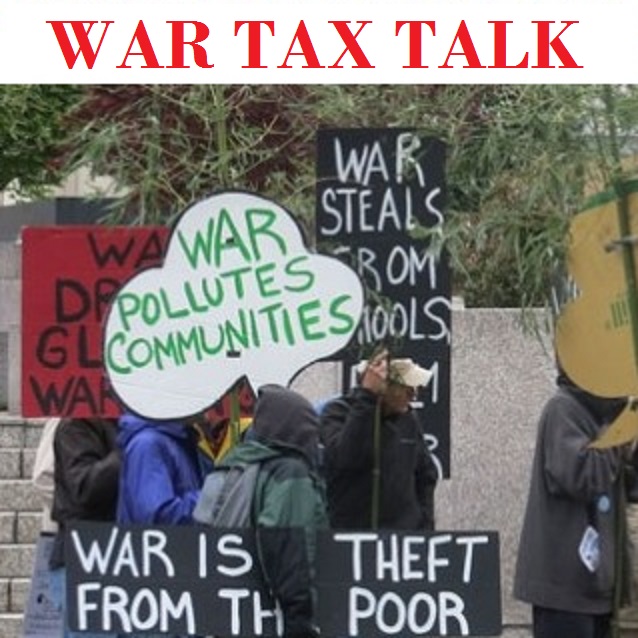 Listen now: Podcast #7: Why and How I Became a War Tax Resister
We're happy to present today a series of interviews with brand new war tax resisters. These folks started their war tax resistance in the past year, spurred on by varying political circumstances and the need to take some sort of concrete action to stand against the war machine in its varying manifestations.
First, we speak with Caitlin, a Seattle-area war tax resister for whom Trump's border wall plan was the final straw.
Next, we talk to Sarah Mueller about her recent decision to start resisting war taxes and her conviction to redirect them toward community organizing led by people of color.
Finally, we hear from Lauren von Bernuth and Orane Sharpe from the independent media website Citizen Truth about their commitment to truth and resistance. We'll also learn about how Orane actually started doing some war tax resistance years ago, and why he restarted now.
Listen to Podcast #7: Why and How I Became a War Tax Resister

Subscribe to the podcast feed by adding http://feeds.feedburner.com/WarTaxTalkPodcast to your RSS reader. We are also now on Apple Podcasts. Please share this podcast with your communities!
You can also listen to more podcasts and recorded talks from NWTRCC.
Show Notes