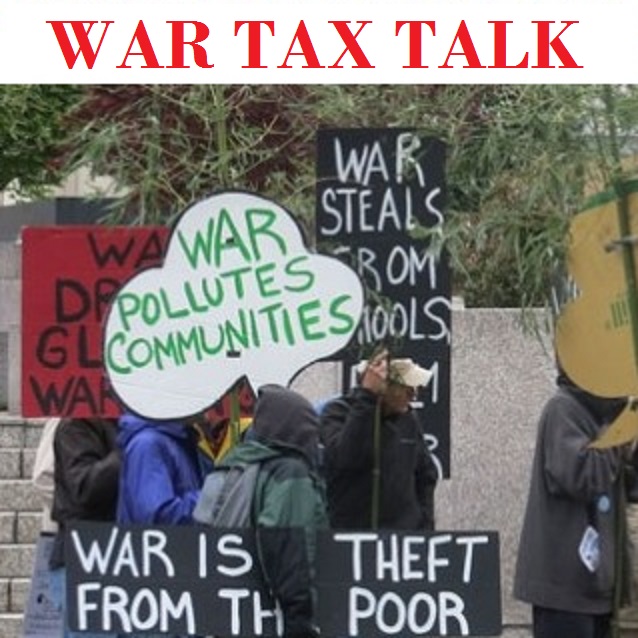 This is episode 6 of the War Tax Talk podcast. Today, we hear former State Department official and Marine Corps officer Matthew Hoh's speech to the May 2017 NWTRCC gathering in St. Louis, MO.
Matt talks how he got into the military, how he eventually left the State Department when he no longer believed in the Afghanistan war policy, his journey to war tax resistance, and what he learned along the way. Matt is an advisory board member of Veterans for Peace and has been a war tax resister for the past three years.
He came out publicly as a war tax resister in an article called "I Will No Longer Pay Taxes for War", after years of speaking out against US foreign policy.
Listen to Podcast #6: Matthew Hoh – From the Military to War Tax Resistance

Subscribe to the podcast feed by adding http://feeds.feedburner.com/WarTaxTalkPodcast to your RSS reader. We are also now on Apple Podcasts.
Listen to more podcasts and recorded talks from NWTRCC.
Show Notes
Be Part of Our Next Podcast
Have you started war tax resistance since November 2016? Do you want to share your journey to war tax resistance with our audience? If you're interested in doing a 15-20 minute interview to be used in whole or part in our next podcast, either anonymously or publicly, please comment below with your contact information or email wartaxresister at nwtrcc dot org.
We want to know more about how you decided to resist, your chosen method of resistance, and what consequences (positive and negative) you've encountered so far, if any.
We plan to release our next podcast in late September or October 2017.