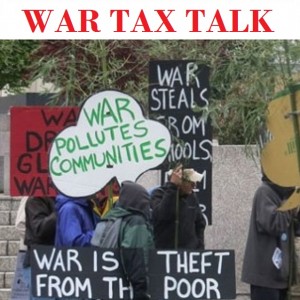 Shane Claiborne is a Christian author and speaker, founder of the Simple Way community in Philadelphia, and war tax resister. In 2011, he announced his war tax resistance in articles that ran on major secular and Christian websites like Huffington Post and Christianity Today. In this interview, learn the surprising way the IRS responded to his resistance (a lesson for all low-income filers!) and more about the ideals that led Shane to live on a low income and to resist and redirect war taxes.
Listen to Talking with Shane Claiborne.
Subscribe to the podcast feed by adding http://feeds.feedburner.com/WarTaxTalkPodcast to your RSS reader. We are also now on iTunes as War Tax Talk. Send suggestions for podcast/Google Hangout topics or promotion ideas to wartaxresister at nwtrcc dot org.