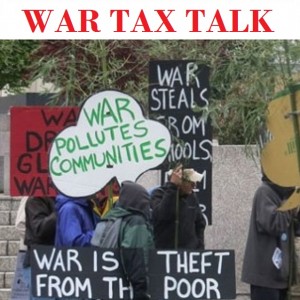 Long-time war tax resisters Shirley Whiteside, Juanita Nelson, Randy Kehler, Betty Winkler, and Beth Seberger share their histories of resistance and their motivations in this collection of interviews.
Listen to Reflections of Experienced War Tax Resisters.
Subscribe to the podcast feed by adding http://feeds.feedburner.com/WarTaxTalkPodcast to your RSS reader. We are also now on iTunes as War Tax Talk. Send suggestions for podcast/Google Hangout topics or promotion ideas to wartaxresister at nwtrcc dot org.