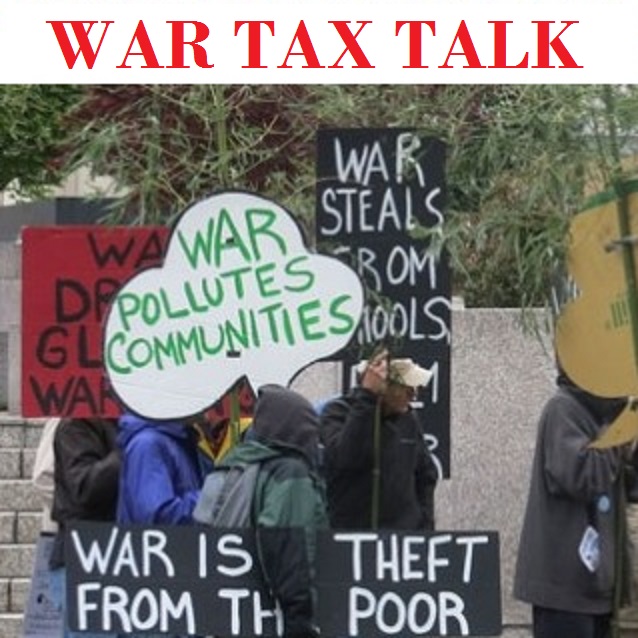 In March we conducted our first ever Google Hangout, called "War Tax Resistance for a Better World", with three panelists talking about how and why they do war tax resistance and how their actions contribute to creating the world they want to live in. Now we have a complete podcast version for your listening pleasure, to start off our occasional podcast series, also called War Tax Talk.
Subscribe to the podcast feed by adding http://feeds.feedburner.com/WarTaxTalkPodcast to your RSS reader. We hope to get onto iTunes and/or other podcast syndication sites soon. Send suggestions for podcast/Google Hangout topics or promotion ideas to wartaxresister at nwtrcc dot org.
Listen to other audio interviews with war tax resisters.
 Post by Erica